The most useful stickers of the year.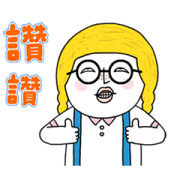 https://www.line-stickers.com
–
PeachBaby-100% Useful LINE Stickers
: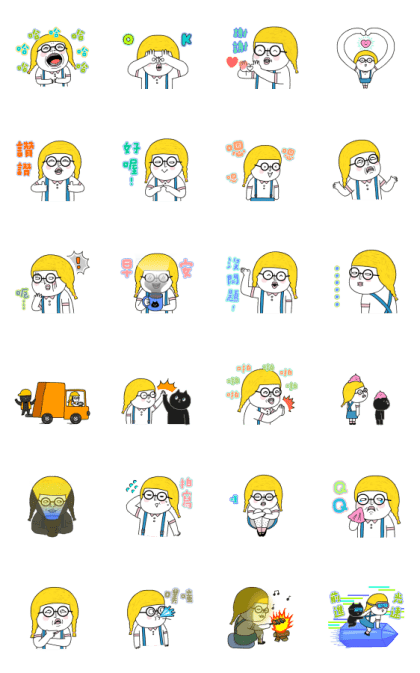 Get ready to add a splash of cuteness and excitement to your LINE and Whatsapp chats with the adorable and versatile sticker pack "PeachBaby-100% Useful"! Created by the talented duo BlackEyeBow and RM Studio, this sticker pack is designed to make your conversations more lively, expressive, and, of course, cute! With its unique animations, Mandarin language dialogues, and sound effects, PeachBaby is sure to become your go-to sticker pack for adding fun and functionality to your chats.
Priced at just 100 Coins, "PeachBaby-100% Useful" offers incredible value for the variety of stickers it provides. These stickers come with both animations and sound effects, making them perfect for expressing a wide range of emotions, reactions, and messages. From happy and excited expressions to funny and playful gestures, PeachBaby has it all covered. Use them to express your feelings, reactions, and thoughts in a cute and entertaining way!
One of the standout features of "PeachBaby-100% Useful" is its Mandarin language dialogues. If you're a fan of Chinese culture or simply want to add a touch of Mandarin to your chats, these stickers are perfect for you. The dialogues are designed to be authentic and add a touch of cultural flair to your conversations. Even if you're not fluent in Mandarin, these stickers are still sure to convey the intended messages through their adorable animations and sound effects. Plus, they're a fun and engaging way to learn a few Mandarin phrases!
BlackEyeBow and RM Studio are well-known for their creative designs and attention to detail, and "PeachBaby-100% Useful" is no exception. These stickers are meticulously crafted with vibrant animations, cute characters, and catchy sound effects. Each sticker is like a mini-animated clip that adds a touch of entertainment to your chats. Use them to express your emotions, reactions, and thoughts in a fun and playful way that will captivate your friends and loved ones.
Using "PeachBaby-100% Useful" stickers is a breeze! Simply purchase them from the LINE Sticker Shop for just 100 Coins, and you'll have instant access to PeachBaby's animated stickers with sound effects. You can easily add them to your chats with just a few taps, and watch as your messages come to life with cuteness and excitement. These stickers are designed to be user-friendly and accessible to everyone, so you can start using them right away, regardless of your level of tech-savviness.
The best part? "PeachBaby-100% Useful" stickers have no expiry date, which means you can enjoy them for as long as you want without any limitations. PeachBaby will be there to accompany you in your chats whenever you need to add some flair and fun to your messages. You can use them in your everyday conversations, special occasions, or even to surprise your friends with a cute and funny sticker that perfectly captures your mood or reaction.
With its versatility, cuteness, and functionality, "PeachBaby-100% Useful" is a must-have sticker pack for anyone who wants to level up their messaging game. These stickers are perfect for expressing yourself in a unique and entertaining way, and they're suitable for all ages, from kids to adults. Whether you want to convey your excitement, happiness, or simply add a touch of playfulness to your chats, PeachBaby has the perfect sticker for every occasion.
In a world where communication is often digital and visual, stickers have become an essential form of expression. They allow you to convey emotions, reactions, and messages in a fun and creative way that words alone cannot capture. "PeachBaby-100% Useful" is a perfect example of how stickers can add a whole new level of excitement and entertainment to your chats