http://www.line-stickers.com/ – Pripara Line Sticker | The hit anime and arcade game series, Pripara, brings its own sound sticker set to LINE! Add some idol magic to your chats today, "kashikoma!" When tapped, these stickers will play on iPhones even in silent mode.
Name
LINE Sticker
:
Pripara
Link : line://shop/detail/7846
Publisher : T-ARTS Company,Ltd.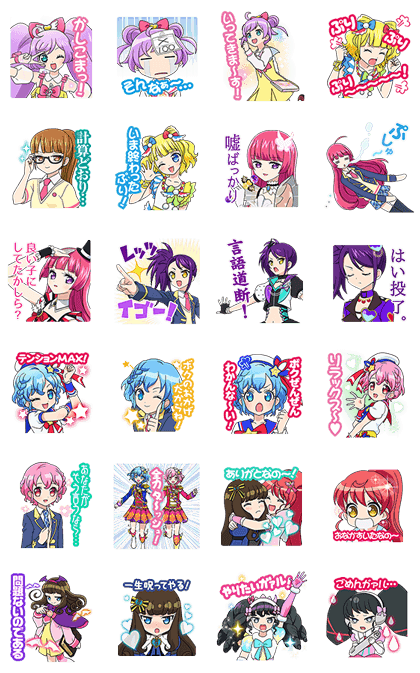 This sticker also know as: