Today's Meme 12 is here.

Publisher : MOH Inc.
Copyright : MOH Inc.
https://www.line-stickers.com
–
Today's Meme 12 LINE Stickers
: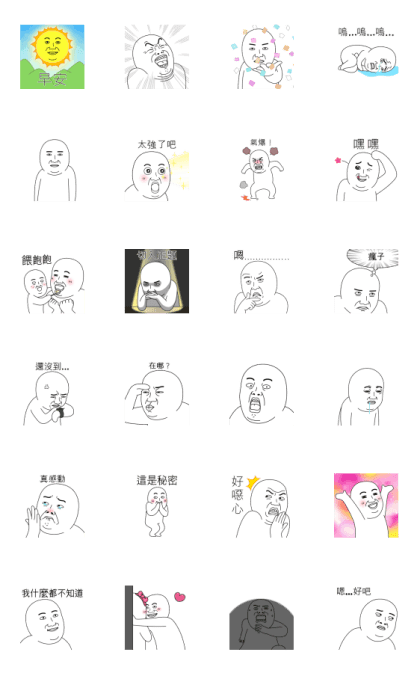 Greetings, fellow meme enthusiasts! Today we bring you the latest addition to our collection of meme stickers – the Today's Meme 12 sticker!
Now, you might be wondering what makes this sticker so special. Well, let me tell you, my friend. This sticker is like the cherry on top of a perfectly crafted meme sundae. It's the ultimate tool for expressing your mood and spicing up your conversations with some good old-fashioned internet humor.
So, what's in store for you with the Today's Meme 12 sticker? Let me give you a sneak peek. This sticker features a cleverly crafted meme that's sure to make you chuckle. It's the kind of meme that you can relate to on a personal level and share with your friends to brighten up their day.
And let's not forget about the design. The Today's Meme 12 sticker is beautifully designed, with vibrant colors and bold typography that'll make it stand out in any chat. It's the kind of sticker that'll make you want to use it over and over again.
Whether you're feeling happy, sad, or just plain silly, the Today's Meme 12 sticker has got you covered. It's versatile enough to be used in any situation, from congratulating a friend on their new job to commiserating over a bad day at work. With this sticker, you can let your personality shine through and show the world that you're not afraid to embrace your inner meme lover.
So, what are you waiting for? Go ahead and add the Today's Meme 12 sticker to your collection today! Your friends and family will thank you for it, and you'll have a blast using it to add some humor to your conversations. Trust us, this sticker is a game-changer.