Baymax is fluffier than ever. This Big Hero 6 sticker set will lend a soothing touch of fluff to any chat with Baymax's strangely adorable animations.

Become a Disney × LINE member to use unlimited Disney LINE stickers during your membership. Your first 30 days are
free
! These stickers can also be bought from the LINE Sticker Shop.
https://www.line-stickers.com
–
Big Hero 6: Fluffball LINE Stickers
: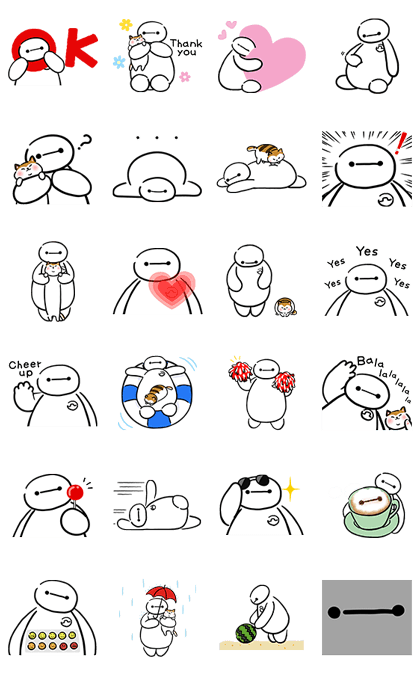 This sticker also know as: