With real stickers that indicate the identity of Bright Norraphat for the first time, this set will add more fun to chats for both the sender and the receiver.

https://www.line-stickers.com
–
Brightnorr LINE Stickers
: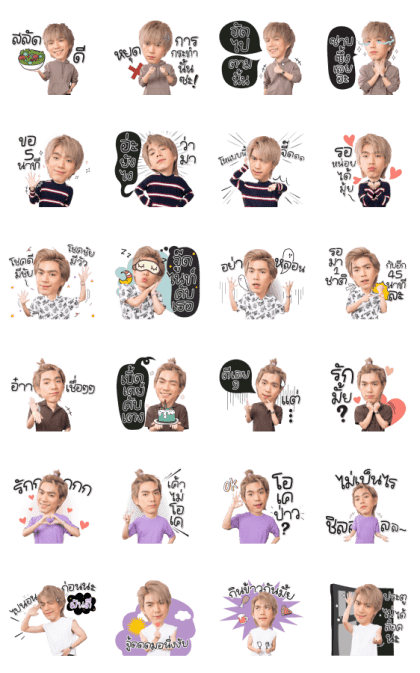 Add some brightness and color to your chats with the Brightnorr sticker pack! These stickers feature cute and cheerful illustrations that are sure to put a smile on your face.
From adorable animals to tasty treats, these stickers showcase a variety of fun and playful designs. Use them to express your emotions, share your favorite things, or just to add some extra flair to your messages.
With so many different stickers to choose from, you can find the perfect one for any occasion. Whether you're feeling happy, sad, or somewhere in between, the Brightnorr stickers have got you covered.
So why settle for boring texts when you can have some fun with Brightnorr stickers? Get yours today and start adding some extra color and personality to your chats! Share them with your friends and family and spread the joy.