Catch Chip 'n' Dale in all their mischievous glory in this set of cute and comical animated stickers!

Become a Disney × LINE member to use unlimited Disney LINE stickers during your membership. Your first 30 days are
free
! These stickers can also be bought from the LINE Sticker Shop.
https://www.line-stickers.com
–
Chip 'n' Dale Animated Stickers LINE Stickers
: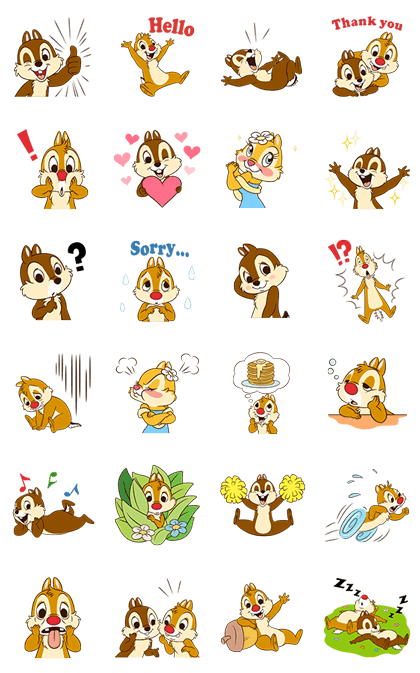 This sticker also know as:
star sticker (26)
Animated stickers gif (17)
animated gif star sticker (12)