Whatever I write here, I know you don't read it anyway…

Publisher : Dukdik
Copyright : Dukdik
https://www.line-stickers.com
–
Circle Dukdik 20 LINE Stickers
: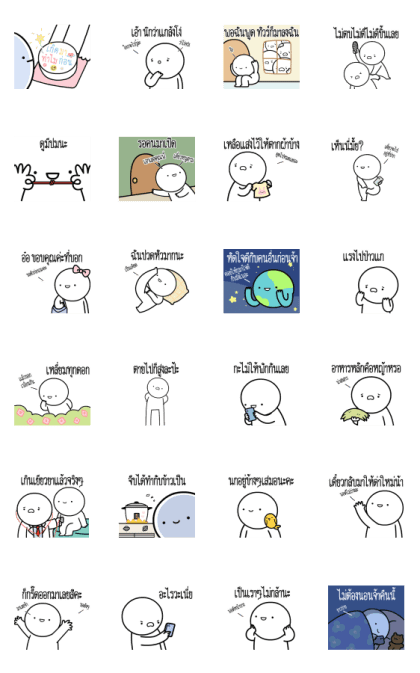 Circle Dukdik sticker is a set of digital stickers featuring the cute and playful character, Dukdik, in various expressions and poses. The sticker set includes different designs, each featuring Dukdik in a unique and playful way.
The stickers feature Dukdik in various settings, such as holding a cup of coffee, playing with a cat, and even doing yoga. Each sticker is designed to convey a specific emotion or reaction, making it easy for users to express themselves in a fun and playful way.
The Circle Dukdik sticker set is designed for use in messaging apps like Line, allowing users to easily send stickers to their contacts and add some fun and humor to their conversations. Whether used to express emotions or to simply add some playful humor to conversations, these stickers are sure to bring a smile to anyone's face.
Overall, the Circle Dukdik sticker set is a great way for fans of the character to express themselves and share their love for Dukdik with others. With a variety of playful and humorous designs to choose from, these stickers are perfect for any conversation and are sure to be a hit among fans of cute and playful characters.