The truly unique Ebi has a very expressive face, is really funny is sure to warm your heart.

Publisher : Ebi
Copyright : Ebi
https://www.line-stickers.com
–
Ebi Can't Stop Moving LINE Stickers
: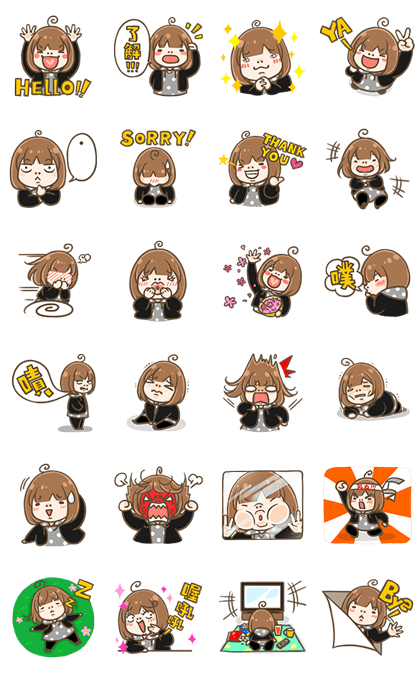 Say hello to Ebi, the energetic shrimp and the adorable little shrimp who just can't stop moving! These cute and colorful crustaceans are always on the go, and now you can join in on the fun.
With 16 different stickers to choose from, you can express all sorts of emotions and activities. Feeling happy? Send the sticker of Ebi doing a little dance. Need to convey a sense of urgency? Choose the sticker of Ebi scurrying away.
But that's not all – each sticker is uniquely designed with bright colors and bold outlines that make them stand out. From Ebi's signature red and white stripes to the intricate details of their pincers and antennae, you'll appreciate the attention to detail in every sticker.
These stickers are perfect for anyone who loves marine life, cute characters, or just needs a little extra encouragement to get moving. So why not add a little crustacean flair to your messages with the Ebi Can't Stop Moving sticker set?