http://www.line-stickers.com/ – Jinbesan Line Sticker | Jinbesan the whale's got a heart as big as the ocean, now in his first animated sticker set together with his friends. Whale, what are you waiting for?
Name
LINE Sticker
:
Jinbesan
Link : line://shop/detail/7407
Publisher : Imagineer Co.,Ltd. / San-X Co., Ltd.
Copyright : not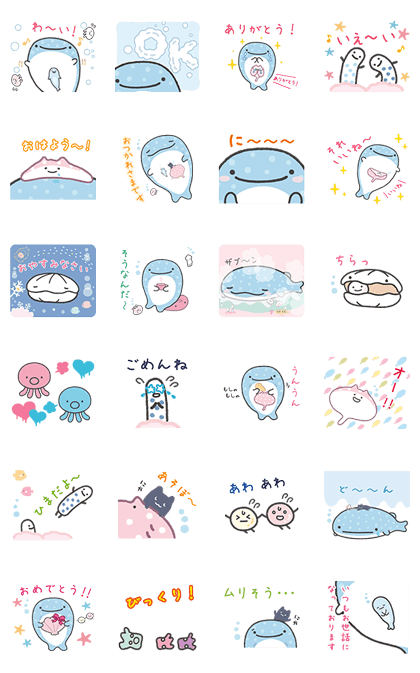 This sticker also know as:
Jinbesan (1)
jinbesan line stickers (1)