Limited time offer! Join the graduation ceremony with Caviar-chan! Simply add LINE Gift's official account as a friend to obtain this sticker set.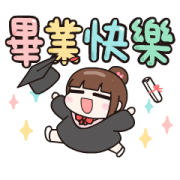 Title : LINE Giftshop × Caviar
Price : Free
Type : Animation
Expiry Date : Available until June 16, 2023.
Language : Mandarin
Link : line://shop/detail/28461
https://www.line-stickers.com
–
LINE Giftshop × Caviar LINE Stickers
: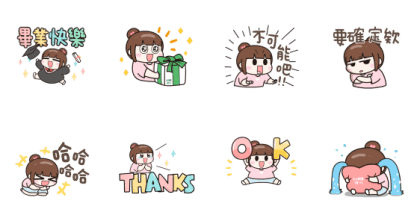 Sticker lovers unite! Have you checked out the latest collaboration between LINE Giftshop and Caviar? And the best part? It's free!
Have you ever found yourself in a conversation where words alone just couldn't express your true feelings? Well, fret no more because LINE Giftshop and Caviar have teamed up to bring you the ultimate sticker collection that will have you ROFLing in no time!
Introducing the LINE Giftshop × Caviar sticker collaboration, a match made in digital heaven. And the best part? They're absolutely FREE! Yup, you read that right, folks. These animated stickers won't cost you a penny, but they will certainly make your chats a whole lot funnier.
Let's dive into the details, shall we? These stickers are specially designed to add a touch of hilarity to your LINE and WhatsApp conversations. Picture this: you're cracking a joke, and instead of a plain old "LOL," you can send an animated sticker featuring a comical character rolling on the floor with laughter. Trust me, your friends will be ROFLing too!
But wait, there's more! This sticker collection is not your average run-of-the-mill pack. Oh no, these stickers are all about Mandarin humor. So, if you're a fan of witty wordplay and hilarious puns, this collection is right up your alley. Whether you're fluent in Mandarin or just learning the language, these stickers will keep you entertained and learning at the same time. Talk about multitasking!
Now, here's the important info you need to know: the LINE Giftshop × Caviar sticker collaboration is available until June 16, 2023. So, mark your calendars, set a reminder, tie a string around your finger—do whatever it takes to make sure you don't miss out on this comedy goldmine. Trust me, you'll regret it if you do.
To get your hands on these side-splitting stickers, simply follow the link line://shop/detail/28461. It will take you straight to the sticker wonderland where you can download them with a single click. Don't worry; it's as easy as pie. And remember, these stickers are free, so you won't have to reach for your wallet or search for spare change. You gotta love a good deal, right?
We must give credit where credit is due. The genius minds behind this sticker collaboration are none other than LINE Giftshop and Caviar. They've combined their creative forces to bring us this hilarious masterpiece. So, kudos to them for making our chats a whole lot funnier and brighter.
Before I wrap up, let me remind you once again: these stickers are available for a limited time only. So, don't procrastinate, my friend. Get on your devices, head over to the LINE Giftshop, and download these animated gems before they're gone forever. You won't regret it—I promise you that!
Well, that's all folks! It's time to spice up your chats with some hilarious stickers, courtesy of the LINE Giftshop × Caviar collaboration. Remember, laughter is the best medicine, and these stickers will have you laughing till your stomach hurts. Enjoy the witty humor, share the laughs with your friends, and let the sticker madness begin!
Happy chatting, everyone!