Super cute Kurakura! Celebrate 2022 with you! LINE SHOPPING APP × "Kangkang" hamster free stickers are newly launched~ Download now to add more life to your chat room! Just open your LINE SHOPPING app and shake it to have this sticker.

You definitely can't miss it! The super cute "Cang Cang" hamster will instantly fill your chat room with youthful energy! It's super handy and the replies are amazing. It's a shame to miss out on it. Get this set of stickers right now ♪ Complete the specified mission on the LINE Shopping app and add the LINE Shopping official account as a friend to own these stickers.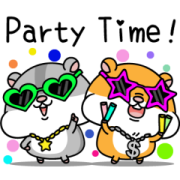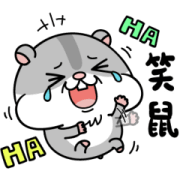 Title : LINE SHOPPING × Kurakura
Price : Free
Type : Static
Language : Mandarin
Link :
line://shop/detail/25252 Available until February 23, 2022
line://shop/detail/28463 Available until May 27, 2023.
https://www.line-stickers.com – LINE SHOPPING × Kurakura LINE Stickers :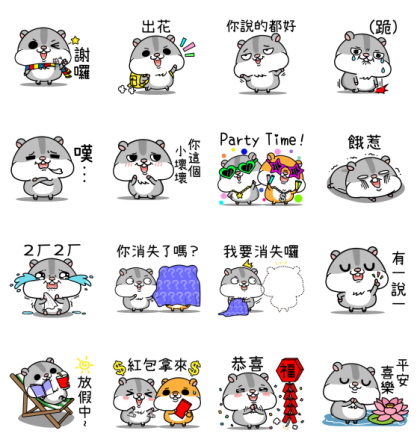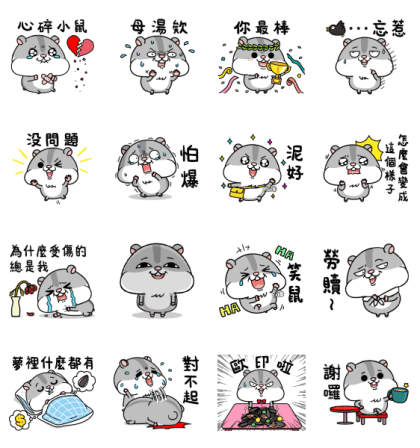 Stickers add a touch of fun and creativity to our conversations, and LINE has always been a go-to platform for expressive and entertaining stickers. If you're a fan of cute and adorable characters, then you're in for a treat! Introducing the LINE SHOPPING × Kurakura sticker collection, featuring lovable static stickers that are sure to bring joy to your chats.
LINE SHOPPING × Kurakura offers a delightful selection of static stickers with the charming Kurakura characters. These stickers are designed to add a dash of cuteness and playfulness to your conversations. From cheerful greetings to silly expressions, the Kurakura stickers allow you to convey your emotions and messages in a lighthearted and adorable way.
What makes these stickers even more exciting is that they are available for free! That's right, you can download and use these stickers without spending a single penny. LINE understands the importance of self-expression and wants to make it accessible to everyone. So, whether you're a longtime fan of Kurakura or simply looking for some cute stickers to brighten up your chats, the LINE SHOPPING × Kurakura collection is a perfect choice.
Let's take a closer look at some of the delightful stickers included in this collection. You'll find Kurakura characters engaging in various activities, such as enjoying a cup of coffee, playing sports, expressing love, and many more. Each sticker is beautifully crafted with attention to detail, ensuring that they bring a smile to your face and add charm to your conversations.
To access these adorable stickers, simply visit the LINE SHOPPING sticker store. The collection is available in Mandarin language, perfect for users who prefer to express themselves in Chinese. You can easily download the stickers and start using them in your LINE chats right away. Just a few taps, and you'll have an array of cute and expressive stickers at your fingertips.
It's worth noting that there are two versions of the LINE SHOPPING × Kurakura sticker collection, each with its own link and expiration date. The first version, available until February 23, 2022, offers a set of stickers that have captivated users with their adorable charm. The second version, available until May 27, 2023, introduces a fresh batch of stickers, ensuring that you have a continuous supply of cuteness for your conversations.
The LINE SHOPPING × Kurakura sticker collection is published by LINE SHOPPING and is copyrighted by LINE Taiwan. With their commitment to providing high-quality and enjoyable content, you can rest assured that these stickers are authentic and officially licensed by LINE.
So, why wait? Head over to the LINE SHOPPING sticker store and download the LINE SHOPPING × Kurakura stickers for free. Let the lovable Kurakura characters bring a touch of cuteness and joy to your LINE chats, making your conversations even more delightful and engaging.