PLG Taiwan professional basketball league welcomes fans to download this free sticker set and support your favorite team/player. Friend P.LEAGUE+'s official account to get this set.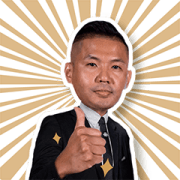 Title : LINE × P.LEAGUE+
Price : Free
Type : Static
Expiry Date : Available until June 8, 2023
Language : Mandarin
Link : line://shop/detail/28585
https://www.line-stickers.com
–
LINE × P.LEAGUE+ LINE Stickers
: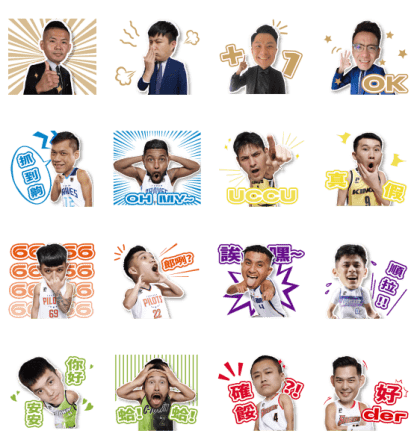 Are you tired of using the same old emojis and stickers in your chats? Well, we've got exciting news for you! LINE and P.LEAGUE+ have teamed up to bring you a collection of vibrant and captivating stickers that will take your conversations to a whole new level. Available for both LINE and WhatsApp users, these stickers are bound to add a touch of fun and excitement to your everyday chats.
The LINE × P.LEAGUE+ sticker pack is absolutely free, making it accessible to everyone who wants to enhance their messaging experience. With a wide variety of static stickers to choose from, you can easily express yourself and convey your emotions in a unique and entertaining way. Whether you're feeling happy, sad, excited, or simply want to make your friends laugh, there's a sticker for every mood and occasion.
One of the highlights of this sticker pack is its captivating design and vibrant colors. Designed by P.LEAGUE+, a renowned creative team, these stickers feature adorable characters, expressive facial expressions, and eye-catching backgrounds. Each sticker is a work of art in itself, carefully crafted to bring your chats to life and make them more engaging.
The LINE × P.LEAGUE+ sticker pack is available in Mandarin, adding a touch of cultural flair to your conversations. Whether you're a Mandarin speaker or simply interested in exploring different languages, these stickers provide a fantastic opportunity to learn and have fun at the same time. They also serve as a great way to connect with friends who are fluent in Mandarin or are interested in the language and culture.
Don't worry about the expiration date either! These stickers will be available for download until June 8, 2023. So make sure to grab them while you can and start using them to brighten up your chats. You wouldn't want to miss out on this fantastic opportunity to add some pizzazz to your conversations.
To get your hands on the LINE × P.LEAGUE+ sticker pack, simply visit the link and follow the instructions to download and install them on your favorite messaging app. Whether you're an avid LINE user or prefer using WhatsApp, these stickers are compatible with both platforms, ensuring that you can use them no matter which app you prefer.
The collaboration between LINE and P.LEAGUE+ brings together the best of both worlds – the popular messaging platform and the creativity of P.LEAGUE+. It's a match made in sticker heaven! The stickers are not only entertaining but also a testament to the power of collaboration and the ability to bring joy to people's lives through digital communication.
LINE × P.LEAGUE+ sticker pack offers an exciting opportunity to enhance your messaging experience. With their captivating designs, expressive characters, and cultural flair, these stickers are sure to put a smile on your face and make your conversations more enjoyable. So why wait? Go ahead and download the sticker pack today, and let the fun begin in your chats!