Rascal comes to you in a cute and nostalgic retro design. These simple animated messages will make every day a little bit brighter.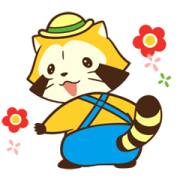 https://www.line-stickers.com – Rascal's First Retro Stickers LINE Stickers :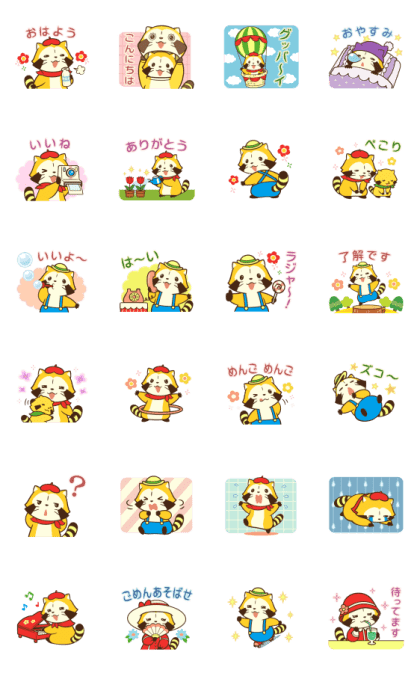 Are you ready for a blast from the past? Rascal's First Retro Stickers sticker chat is here to take you on a groovy journey down memory lane! These playful stickers are designed to add a vintage flair to your chats and bring back the nostalgic vibes of the good ol' days. Get ready to reminisce and have some playful fun with Rascal's First Retro Stickers!
These adorable and animated stickers are here to bring a dose of nostalgia and cuteness to your LINE and WhatsApp chats. Created by NIPPON ANIMATION, the renowned publisher of The World Masterpiece Theater, these stickers are a perfect blend of old-school charm and modern animation. So, let's dive into the world of Rascal and his retro stickers and get ready to take a trip back in time!
If you're a fan of Rascal the Raccoon, the beloved character from the popular Japanese anime and manga series, then these stickers are a must-have for you. Priced at just 100 Coins, these stickers are a small investment that guarantees big smiles. With their nostalgic charm and adorable animations, these stickers are perfect for expressing your emotions, reactions, and thoughts in a fun and playful way. Whether you're feeling happy, sad, excited, or just want to share some love, Rascal's retro stickers have got you covered!
One of the highlights of these stickers is their unique animation style that combines the classic look of the original Rascal series with modern animation techniques. The stickers feature Rascal in various poses and expressions, brought to life with smooth and vibrant animations that add a touch of dynamic movement to your chats. From Rascal waving hello to him shedding tears of joy, these animated stickers capture the essence of Rascal's lovable personality and bring him to life in your chats like never before.
Another great feature of "Rascal's First Retro Stickers" is that they are available in Japanese, adding an authentic touch to your chats. Whether you're a native Japanese speaker or just a fan of the Japanese language and culture, these stickers allow you to express yourself in a language that feels familiar and true to the original Rascal series. Use the stickers to share your emotions, reactions, and thoughts in Japanese, and add a touch of authenticity to your conversations.
NIPPON ANIMATION, the publisher of Rascal's retro stickers, is renowned for their high-quality and heartwarming anime series that have captured the hearts of audiences around the world. The World Masterpiece Theater, produced by NIPPON ANIMATION, is known for its timeless classics that have been beloved by generations of viewers. Rascal the Raccoon, originally aired in the 1970s, is one such classic that has been cherished by fans for decades. The retro stickers are a tribute to the original series and a perfect way to relive the nostalgia of Rascal's adventures in a modern and fun way.
Using Rascal's retro stickers is a breeze! Simply purchase them from the LINE Sticker Shop, and you'll have instant access to Rascal's cute and animated expressions. Use them to express your emotions, reactions, and thoughts in a playful and nostalgic way. From sending Rascal's iconic pose to show your excitement to using his crying animation to express your sympathy, these stickers offer a wide range of options for adding a touch of Rascal's charm to your chats.
These stickers are not just for Rascal fans, but also for anyone who appreciates cute and playful animations. Whether you're sending them to your friends, family, or even your colleagues, these stickers are sure to bring smiles and brighten up your chats. With no expiry date, you can enjoy these stickers for as long as you want, without any limitations. So, go ahead and add a dash of Rascal's retro charm to your chats and let the fun begin!