Short, Chubby, Faster, Cuter "HurryBow".

Publisher : FUNPPY
Copyright : FUNPPY
https://www.line-stickers.com
–
Really Quick Hurrybow & Busywow LINE Stickers
: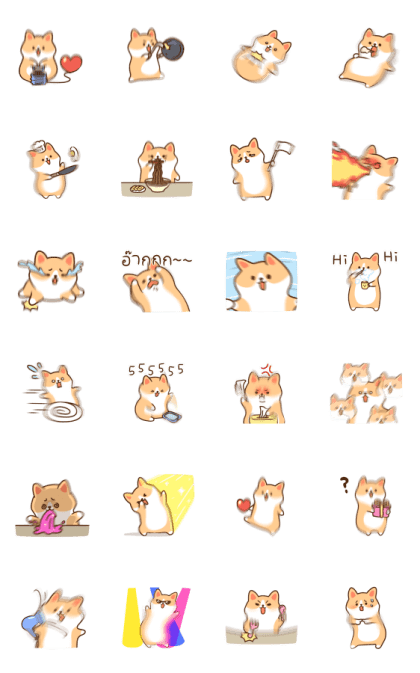 Looking for a sticker that perfectly captures your busy schedule? Look no further than the Really Quick Hurrybow & Busywow sticker set! These adorable characters are always on the move and ready to add some fun to your conversations.
Hurrybow is a super-fast rabbit who is always in a hurry, rushing from one place to another with lightning speed. Busywow, on the other hand, is a hardworking beaver who is constantly busy with various tasks, whether it's building dams or helping out his animal friends.
With these stickers, you can express a variety of emotions and actions, from Hurrybow's excited "Let's go!" to Busywow's focused "I'm working hard!" Whether you want to add some energy to your chat or simply show your friends that you're busy, these stickers are the perfect choice.
So why not invite Hurrybow and Busywow to join your conversations and bring some fun and excitement to your chats? They're sure to make your friends smile and keep the conversation lively and engaging. Get the Really Quick Hurrybow and Busywow sticker set today and let the fun begin!