Big news! Suica's iconic mascot, the Suica's Penguin, has waddled onto LINE in the new sticker set!

Suica's Penguin stickers are back, powered-up with a set of 16 stickers! Break the ice with Suica's Penguin stickers and get your chats on track!
It's springtime for Suica's Penguin in this new sticker set. All aboard for fun times in your chats with this penguin pair!
All aboard for fun sticker times with Suica's Penguin! These penguin pals will make sure your chats stay on the right track.
Get ready to ride the rails again with Suica's Penguin! This penguin is back with another set of fun and expressive stickers. Don't leave the station without them! Friend Suica's official account to get them for free.
Title : Suica's Penguin
Price : Free
Type : Static
Expiry Date : Temporary
Language : Japanese
Link :
line://shop/detail/5135 Available till December 10, 2015
line://shop/detail/5993 Available till March 21, 2016
line://shop/detail/7977 Available till March 20, 2017
line://shop/detail/11541 Available till July 9, 2018
line://shop/detail/13562 Available till March 25, 2019
https://www.line-stickers.com – Suica's Penguin LINE Stickers :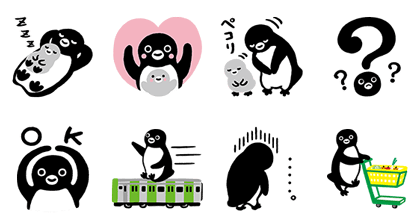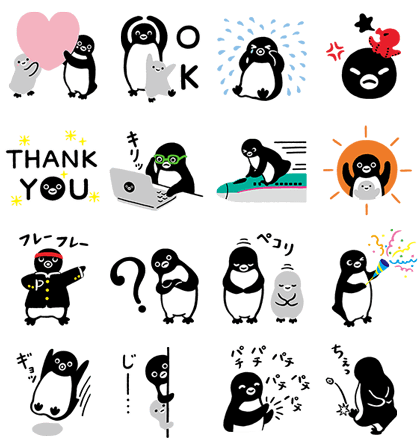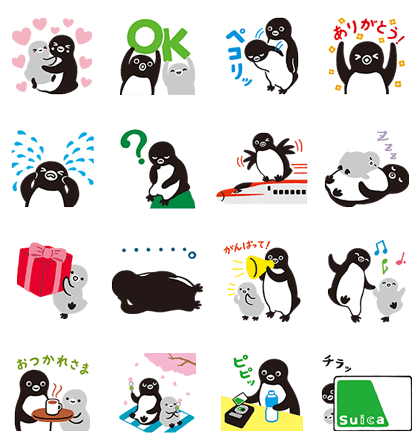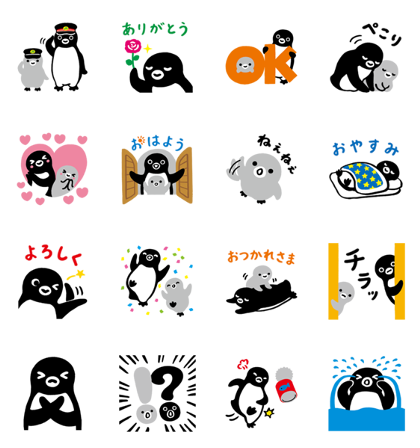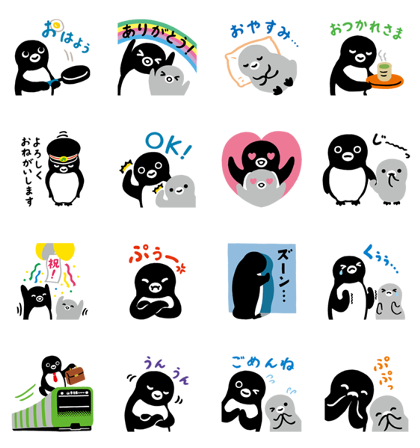 This sticker also know as:
suica (21)
Pororo (2)
Pinguin (1)