Tangkwa big stickers with big cuteness and sounds.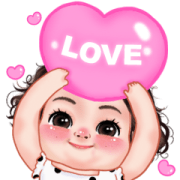 Publisher : Anzo
Copyright : Anzo
https://www.line-stickers.com
–
Tangkwa Big Stickers LINE Stickers
: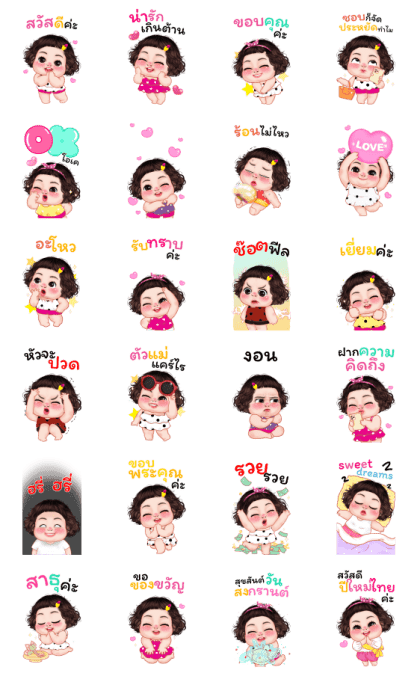 Tangkwa stickers are a popular form of expression among Thai people. These stickers feature an adorable, round-faced character with rosy cheeks and a cheerful disposition. The Tangkwa character is often depicted doing various activities, such as dancing, cooking, or even sleeping.
The popularity of Tangkwa stickers can be traced back to their creator, a Thai illustrator named Arada Sungkawan. Sungkawan began creating the character in 2014 as a personal project, but it quickly gained popularity online. Today, Tangkwa has become a beloved icon in Thailand and beyond, with merchandise ranging from stickers to plush toys to clothing.
One of the reasons why Tangkwa stickers have become so popular is their versatility. The character can be used to convey a wide range of emotions, from happiness and excitement to sadness and frustration. Whether you're sending a message to a friend or expressing your own feelings, there's a Tangkwa sticker for every occasion.
Another reason why Tangkwa stickers are so popular is their cute and charming design. The round, chubby face and playful expressions of the character make it instantly endearing to people of all ages. The character's simple yet distinctive design also makes it easy to recognize and remember.
Tangkwa stickers have become a staple in Thai pop culture, appearing in music videos, TV shows, and even on billboards. The character has also become popular outside of Thailand, with fans around the world using Tangkwa stickers to express themselves on social media and messaging apps.
In conclusion, Tangkwa stickers are a beloved form of expression in Thailand and beyond. With their cute and charming design and versatility, they have become a staple in pop culture and a symbol of joy and positivity.