Yururin Panda with Omekashi is moving in a leisurely way! Which style do you like?

Publisher : mya
Copyright : mya-a
https://www.line-stickers.com
–
Yururin Panda: Omekashi Edition LINE Stickers
: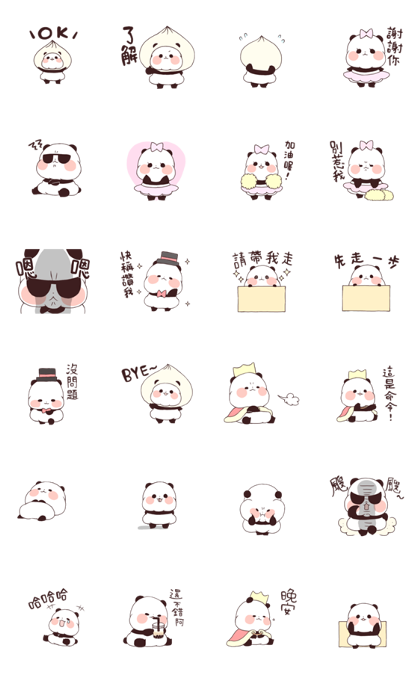 Attention all panda lovers! Get ready to add some serious cuteness to your collection with the Yururin Panda: Omekashi Edition sticker.
This adorable sticker features Yururin, the lovable panda character known for its playful antics and adorable expressions. In this special edition sticker, Yururin is dressed up in its finest omekashi attire, complete with a colorful kimono and matching hair accessories.
But the cuteness doesn't stop there – the sticker is also adorned with traditional Japanese motifs, including sakura blossoms and delicate patterns. It's a perfect blend of traditional and modern aesthetics, and sure to brighten up any surface it's applied to.
And let's be real – who doesn't love pandas? With their fluffy fur, roly-poly bodies, and playful personalities, they're the perfect embodiment of all things cute and cuddly. And with the Yururin Panda: Omekashi Edition sticker, you can take a little piece of that cuteness with you wherever you go.
Whether you stick it on your phone case, laptop, or water bottle, this sticker is a great way to show off your love for pandas and Japanese culture. It's also a great conversation starter – people are sure to ask you where you got such an adorable sticker!
So don't miss out on the Yururin Panda: Omekashi Edition sticker. Whether you're a panda enthusiast or just love cute and quirky stickers, this one is sure to become a favorite in your collection. Just be prepared for a serious case of cuteness overload!