BearPlease is going to make you happy in the winter.

Publisher : Gkomo
Copyright : Gkomo
https://www.line-stickers.com
–
BearPlease: Happy Winter LINE Stickers
: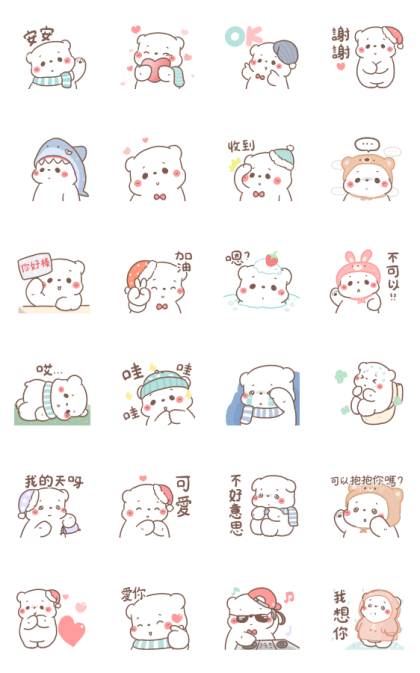 Featuring an adorable bear bundled up in cozy winter gear, these stickers are the perfect way to add some festive fun to your chats. Whether you're sending warm wishes to a friend or just looking to brighten someone's day, the Happy Winter stickers are sure to put a smile on their face.
So why not take a break from the winter blues and send some BearPlease cheer? Download the Happy Winter sticker pack today and start spreading the love!