An easy-to-use set of autumn stickers and standard stickers of NGK official character "Kuroko-kun".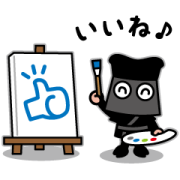 KUROKO (24409)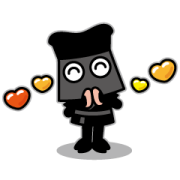 KUROKO (25409)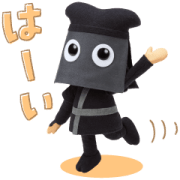 KUROKO (28620)
25409: A set that is easy to use even in everyday life, with various facial expressions of the official NGK NGK character "Kuroko-kun". If you make friends with the NGK official account, you will get it on a first-come, first-served basis
28620: Introducing the second edition of the live-action version of NGK Japan Gypsum's official character, "Croco-kun" stickers! You can receive them as a first-come, first-served basis by becoming friends with the NGK Japan Gypsum official account.
Title : KUROKO stickers
Price : Free
Type : Static
Expiry Date :Temporary
Language : Japanese
Link :
line://shop/detail/24409 Available until December 27, 2021
line://shop/detail/25409 Available until May 22, 2022
line://shop/detail/28620 Available until August 17, 2023
https://www.line-stickers.com – KUROKO stickers LINE Stickers :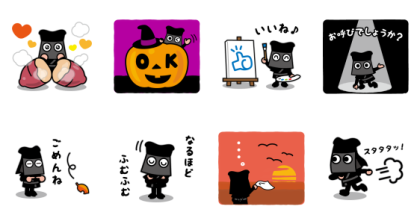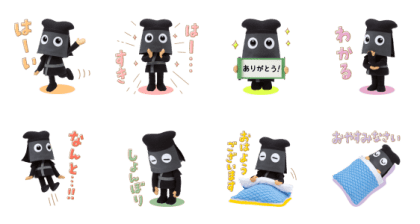 Hey there, anime fans! Are you ready to bring a touch of Japanese animation to your LINE and WhatsApp chats? Get ready to go on a virtual slam dunk because KUROKO stickers have arrived to add some anime magic to your conversations!
Introducing the KUROKO sticker collection, and here's the best part—they won't cost you a single yen! Yes, you heard it right, folks. These static stickers are absolutely free, so you can show off your anime love without emptying your wallet.
Now, let's dive into the world of KUROKO. These stickers feature your favorite characters from the popular anime series, bringing their unique personalities and iconic expressions to your chats. Whether you're a fan of Kuroko's mischievous grin, Kagami's determined face, or Aomine's cocky smirk, these stickers have got you covered.
But wait, there's more! These stickers are available in Japanese, adding an extra touch of authenticity to your anime experience. Even if you're not fluent in Japanese, fear not! The expressive visuals and familiar catchphrases will transcend any language barrier, and your friends will instantly recognize the beloved characters.
Now, here's the important part—please note that the availability of these stickers varies. The first batch, line://shop/detail/24409, is only available until December 27, 2021. The second batch, line://shop/detail/25409, will be available until May 22, 2022. And the third batch, line://shop/detail/28620, will be available until August 17, 2023. So, mark your calendars and grab these stickers before they disappear like a fast break play!
To get your hands on these epic stickers, simply follow the provided links. They will take you straight to the NGK INSULATOR LTD. page, where you can download these anime goodies faster than Kuroko can vanish on the basketball court. It's as easy as dribbling a ball, and you'll be ready to show off your anime enthusiasm in no time.
We must give credit where credit is due. The masterminds behind these stickers are none other than NGK INSULATOR LTD. and the creative geniuses responsible for the KUROKO anime series. They've joined forces to bring us this amazing sticker collection, and we couldn't be more grateful. Kudos to them for understanding our passion for anime!
Before I wrap up, let me remind you once again—these stickers have temporary availability. So, don't wait until the buzzer sounds! Grab your devices, head over to NGK INSULATOR LTD., and download these KUROKO stickers before they fade away like a phantom sixth man.
It's time to bring your anime dreams to life with the KUROKO sticker collection. Express your love for the series, share your favorite moments with friends, and let the anime magic flow through your chats. Get ready to slam dunk your way to anime greatness!
Happy chatting, anime enthusiasts!