From Seibu Gas, cute dog stickers that speak in Hakata dialect are here! We're delivering easy-to-use stickers for your everyday conversations. By becoming friends with the Seibu Gas official account, you can receive them on a first-come, first-served basis.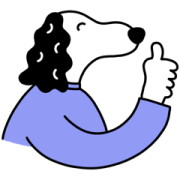 https://www.line-stickers.com
–
SAIBU GAS: Hakata-dialect stickers LINE Stickers
: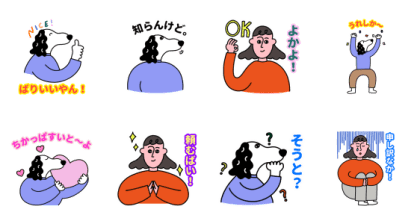 If you're a fan of regional dialects and want to spice up your chats with some local charm, you're in for a treat! Introducing the SAIBU GAS: Hakata-dialect sticker collection, featuring lively static stickers that capture the essence of Hakata dialect.
The SAIBU GAS: Hakata-dialect collection offers a delightful selection of static stickers showcasing unique expressions and phrases in the Hakata dialect. Hakata, a district in Fukuoka, Japan, is known for its distinct dialect, which adds a touch of local flavor and humor to conversations. These stickers allow you to infuse your chats with the lively spirit of Hakata, making your interactions even more engaging and entertaining.
The best part is that these stickers are available for free! Yes, you read that right. You can download and use these stickers without spending a single yen. LINE understands the importance of cultural diversity and wants to provide users with a wide range of sticker options. Whether you're from Hakata or simply curious about regional dialects, the SAIBU GAS: Hakata-dialect collection is a perfect choice.
Let's explore the lively world of the SAIBU GAS: Hakata-dialect sticker collection. You'll find stickers featuring various Hakata dialect phrases and expressions, accompanied by adorable and expressive characters. From cheerful greetings to playful exclamations, these stickers bring a touch of local charm to your conversations. They are not only a means of communication but also a fun way to learn about and appreciate regional dialects.
To download these delightful stickers, simply visit the LINE sticker store. The collection is available in Japanese, showcasing the authenticity and vibrancy of the Hakata dialect. With just a few taps, you can easily download the stickers and start using them in your LINE chats. It's a fantastic way to showcase your love for regional culture and add some local flair to your conversations.
It's important to note that the SAIBU GAS: Hakata-dialect sticker collection has an expiration date. The stickers will be available until July 24, 2023. So make sure to grab them before they're gone and enjoy their unique Hakata charm for an extended period.
The SAIBU GAS: Hakata-dialect sticker collection is published by SAIBU GAS and is copyrighted by SAIBUGAS Co., Ltd. As a reputable publisher, they ensure the quality and authenticity of the stickers, capturing the spirit of Hakata dialect.
Don't miss out on the opportunity to enhance your LINE chats with the lively SAIBU GAS: Hakata-dialect stickers. Visit the LINE sticker store, download them for free, and let the colorful characters and Hakata expressions bring joy and a local touch to your conversations. Express yourself in a fun and regional way, making your chats even more memorable and enjoyable.