Stickers featuring the always relaxed and soft Kigurumi-chan are here! You can receive them by becoming friends with the official Toco account!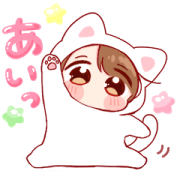 Title : toco's japanese kawaii with love.
Price : Free
Type : Static
Expiry Date : Available until June 29, 2023.
Language : Japanese
Link : line://shop/detail/28494
Publisher : toco
Copyright : toco
https://www.line-stickers.com
–
toco's japanese kawaii with love. LINE Stickers
: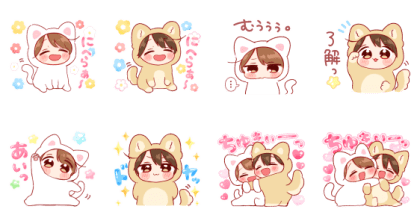 Indulge in the world of kawaii with toco's delightful sticker set, "Japanese Kawaii with Love." Available for free, these static stickers are designed to bring a smile to your face and add a touch of adorable charm to your conversations. Immerse yourself in the world of cuteness and share your affection with friends and loved ones.
toco, the creative mind behind this sticker collection, has infused each design with love and Japanese kawaii aesthetics. From charming characters to sweet expressions, these stickers embody the essence of kawaii culture. Let these stickers become your virtual ambassadors of happiness and warmth.
First of all, let's talk about price – these stickers are totally free! Who doesn't love a freebie, am I right? And they're static stickers, so you don't have to worry about them moving around and causing chaos in your chat.
Now, I know what you're thinking, "But I don't speak Japanese, how am I gonna use these stickers?" Well don't worry, my friends, because language is no barrier when it comes to cuteness. These stickers are so cute, you can use them to express your emotions even if you don't know the words for them.
But if you do happen to speak Japanese, then these stickers are even better. The publisher, Toco, has filled them with all sorts of cute phrases and puns that will make your Japanese-speaking friends swoon (and maybe even chuckle).
And let's not forget about the expiry date – these stickers are available until June 29, 2023, so you've got plenty of time to get your kawaii fix. But don't wait too long, because once they're gone, they're gone.
So, what are you waiting for? Head on over to the LINE shop and download Toco's Japanese Kawaii With Love stickers. Your chats will never be the same again (in the best way possible).
And hey, if you use them to flirt with your crush and it works, don't forget to give us a shoutout 😉