Popular character "Girly Kumasan" collaborates with LINE Doctor in this new sticker set! You can receive them by becoming friends with the official LINE Healthcare account.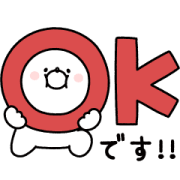 Title : Girly bear × LINE Doctor
Price : Free
Type : Static
Expiry Date : Available until June 28, 2023.
Language : Japanese
Link : line://shop/detail/28214
https://www.line-stickers.com
–
Girly bear × LINE Doctor LINE Stickers
: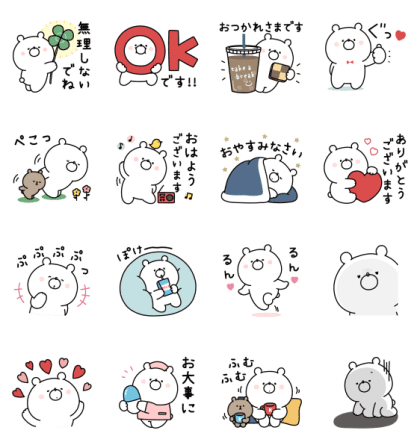 Hey there, fellow sticker addicts! Are you ready to dial up the adorable factor in your LINE and WhatsApp chats? Brace yourselves because Girly Bear and LINE Doctor have joined forces to bring you a sticker collection that will make your heart melt and your friends go "awww!"
Introducing the Girly Bear × LINE Doctor sticker collaboration, and here's the best part—they're absolutely free! Yes, you heard it right, folks. These static stickers won't cost you a single penny, but they will definitely make your conversations cuter than a basket of kittens.
So, what can you expect from this adorable sticker collection? Well, imagine sweet little bears dressed in cute outfits, doing all sorts of activities. Whether you're expressing love, excitement, frustration, or just feeling downright cuddly, these stickers have got you covered. From a bear blowing kisses to one crying out "Hug me!"—these stickers will add a whole new level of cuteness to your chats.
But hold on a minute, there's more! These stickers are all in Japanese, so you can level up your language skills while spreading the adorable vibes. And even if you don't speak Japanese, fear not! The universal language of cuteness will transcend any linguistic barriers, and your friends will instantly feel the warm fuzzies.
Now, here's the important bit—you better mark this in your calendar with a giant heart-shaped sticker—these adorable bears will only be available until June 28, 2023. Don't procrastinate on this cuteness extravaganza, or you'll be left with a serious case of FOMO (Fear of Missing Out) on the bear-hugging action.
To get your paws on these irresistible stickers, simply follow the link line://shop/detail/28214. It will whisk you away to the LINE Doctor page, where you can download them faster than a bear can say "honey!" It's as easy as pie, and you'll be unleashing your cuteness quotient in no time.
We must give credit where credit is due. The brilliant minds behind this sticker collaboration are none other than Girly Bear and LINE Healthcare. They've combined their powers to bring us these adorable companions for our chats, and we couldn't be more grateful. Kudos to them for understanding our insatiable need for cuteness!
Before I wrap up, let me remind you once again—these stickers are available for a limited time only. So, don't delay. Grab your devices, head over to LINE Doctor, and download these lovable bears before they hibernate for good.
It's time to take your chats to a whole new level of adorableness with the Girly Bear x LINE Doctor sticker collection. Spread the cuteness, make your friends squeal with delight, and watch your chats transform into a fluffy wonderland. Get ready to unleash your inner bear and let the cuteness take over!
Happy chatting, everyone!