LINE Manga 10th Anniversary Celebration! The second edition of the special LINE stickers featuring popular works from LINE Manga is here! By using these stamps of unique characters, your conversations will become 10 times more enjoyable… or so they say! You can get them by becoming friends with the official LINE Manga account!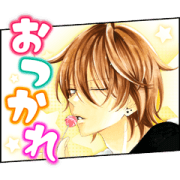 Title : LINE MANGA 10th Anniversary stickers 2
Price : Free
Type : Static
Expiry Date : Available until June 7, 2023.
Language : Japanese
Link : line://shop/detail/28209
https://www.line-stickers.com
–
LINE MANGA 10th Anniversary stickers 2 LINE Stickers
: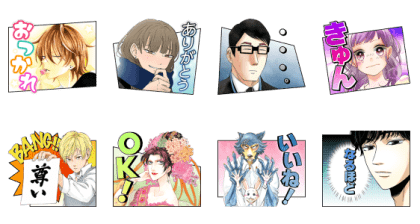 Celebrate 10 Years of LINE MANGA with the LINE MANGA 10th Anniversary Stickers 2!
It's time to rejoice and express your love for manga with the LINE MANGA 10th Anniversary Stickers 2! Created to commemorate a decade of manga excellence, these static stickers are the perfect way to add a touch of manga magic to your chats. Best of all, they're available for free download, allowing manga enthusiasts to celebrate this milestone together.
The LINE MANGA 10th Anniversary Stickers 2 pack offers a diverse collection of static stickers featuring iconic characters and memorable scenes from various manga series. From action-packed shonen adventures to heartwarming shoujo stories, these stickers capture the essence of different genres and evoke a sense of nostalgia for manga lovers. Express your emotions, share your favorite manga moments, or simply add a dash of manga flair to your conversations with these captivating stickers.
One of the highlights of this sticker pack is its authentic Japanese touch. Created in collaboration with renowned publishers such as HAKUSENSHA, SHUEISHA, Shinchosha, KODANSHA, KADOKAWA, BUNKASHA, AKITA SHOTEN, and FUTABASHA, these stickers represent the rich and diverse manga culture in Japan. They pay tribute to the incredible storytelling, captivating artwork, and the passion of manga creators that have shaped the industry over the past decade.
Don't miss out on the opportunity to celebrate the 10th anniversary of LINE MANGA. These stickers will be available for download until June 7, 2023. To download the sticker pack, simply visit the following link: line://shop/detail/28209. Whether you're an avid LINE user or prefer other messaging platforms, these stickers are compatible with various apps, ensuring that you can share your love for manga with friends and fellow enthusiasts.
The collaboration between LINE MANGA and the esteemed publishers showcases the unity and appreciation for manga that transcends individual series and publishers. These stickers serve as a reminder of the incredible manga universe and the impact it has had on readers worldwide. They allow manga fans to connect, share their favorite series, and celebrate the diverse storytelling that has captivated audiences for years.
LINE MANGA 10th Anniversary Stickers 2 pack is a must-have for manga enthusiasts and anyone who appreciates the art of storytelling. With their captivating designs and authentic Japanese flair, these stickers will transport you to the fascinating world of manga and bring your chats to life. So, don't wait any longer—download the sticker pack today and let your love for manga shine. Enjoy the magic and the memories!