Happy Man.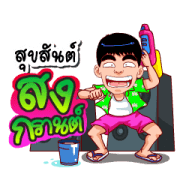 https://www.line-stickers.com
–
Samranman: Happy Man LINE Stickers
: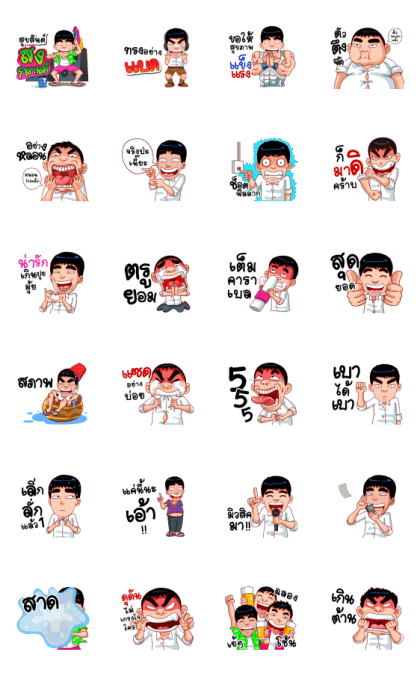 If you're looking for a fun and quirky sticker pack to add to your LINE or Whatsapp collection, then look no further than "Samranman Happy Man"! This Thai-language pack features a lovable character named Samranman, who is sure to put a smile on your face.
One of the standout features of this sticker pack is the use of animation and sound. Samranman himself is animated, and each sticker features a different animation of him in a variety of situations. From dancing and singing to expressing different emotions, Samranman is always ready to add some fun to your conversations.
In addition to the animations, each sticker also includes a sound effect that corresponds to the animation. For example, when Samranman is dancing, you'll hear music playing in the background. When he's happy, you'll hear a cheerful sound effect. These little touches really bring the stickers to life and make them even more enjoyable to use.
But what about the character himself? Who is Samranman, and why is he so happy? Well, Samranman is a bit of a mystery. He's a round, yellow character with a big smile and a tuft of hair on top of his head. He doesn't speak, but he expresses himself through his body language and the various animations in the sticker pack.
Despite not having any dialogue, Samranman is still a relatable character. He experiences a range of emotions throughout the sticker pack, from joy and excitement to sadness and disappointment. Whether you're feeling happy or down, there's a Samranman sticker that can help you express yourself.
One of the great things about "Samranman Happy Man" is that it's suitable for all ages. The cute and colorful animations will appeal to kids, while adults will appreciate the humor and relatable emotions. And because the stickers are in Thai, they're a great way to practice your language skills or connect with Thai-speaking friends and family.
Of course, there is a cost associated with using these stickers. The pack is available for purchase for 85 coins on LINE's sticker store. While this may seem like a downside, it's important to remember that the price is a reflection of the time and effort that went into creating the pack. The animators and sound designers at AnimateStation have crafted a high-quality product that is sure to bring joy to anyone who uses it.
Overall, "Samranman Happy Man" is a fantastic addition to any LINE or Whatsapp sticker collection. With its charming animations and catchy sound effects, it's a pack that is sure to put a smile on your face and add some fun to your conversations. So why not give it a try and see what all the fuss is about? Samranman is waiting to join your chats and make you happy!