"Lonely" cute but incredibly lazy.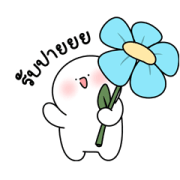 Publisher : Kuricat
Copyright : Kuricat
https://www.line-stickers.com
–
Lonely: Lazy Everyday LINE Stickers
: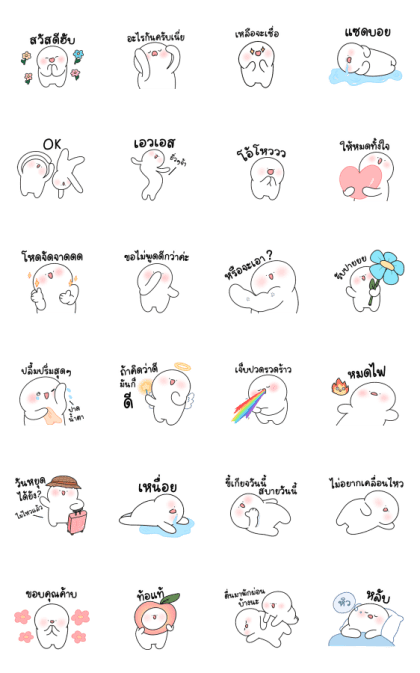 Lazy Everyday sticker chat, the perfect way to express your lazy, laid-back side with playful stickers! If you're tired of the same old boring stickers on LINE and WhatsApp, get ready to spice up your chats with the "Lonely: Lazy Everyday" stickers! Created by the talented artist Kuricat, these animated and sound-filled stickers are here to add some fun and excitement to your everyday conversations. Priced at just 85 Coins, these stickers are a steal for the endless joy and laughter they'll bring. So, let's dive into the world of Kuricat's quirky and lovable characters and get ready to make your chats come alive!
If you're a fan of unique and quirky art styles, then Kuricat's "Lonely: Lazy Everyday" stickers are perfect for you. These stickers feature a range of charming and endearing characters who are just like us – dealing with the ups and downs of everyday life in their own hilarious and relatable ways. From lazy cats lounging around to clumsy pandas causing mishaps, these stickers capture the everyday moments that make us laugh and nod in agreement.
What sets these stickers apart is their animation and sound features. Unlike static stickers, "Lonely: Lazy Everyday" stickers come to life with their cute animations and sound effects, making your chats even more dynamic and entertaining. Watch as the characters dance, nap, eat, and play in their own unique styles, bringing a touch of humor and liveliness to your conversations. And with their sound effects, you'll feel like you're right in the middle of the action, adding an immersive and playful element to your chats.
Another unique aspect of these stickers is that they are available in Thai language, making them perfect for users who prefer to communicate in Thai or for those who want to add a local flavor to their chats. The stickers come with Thai captions, adding an authentic touch to your conversations and making them more relatable and fun for Thai-speaking users. You can use them to express your emotions, reactions, and everyday experiences in a language that feels familiar and comfortable to you, adding a personalized touch to your chats.
The "Lonely: Lazy Everyday" stickers are published by Kuricat, a talented and creative artist known for their unique and playful illustrations. Kuricat's art style is characterized by its simplicity, charm, and relatability, making their stickers a hit among users who appreciate original and quirky content. With their attention to detail and creativity, Kuricat's stickers are a delightful addition to any chat, bringing a dose of humor and lightheartedness to your conversations.
Adding the "Lonely: Lazy Everyday" stickers to your collection is easy and affordable. Simply purchase them from the LINE Sticker Shop and start using them right away in your chats. The best part? These stickers have no expiry date, so you can enjoy them for as long as you want, without any limitations. They are a perfect way to add some animation, sound, and laughter to your everyday chats, anytime, anywhere.
"Lonely: Lazy Everyday" stickers are a playful and entertaining addition to your LINE and WhatsApp chats, bringing Kuricat's unique art style and relatable characters to life in animated form. With their cute animations, sound effects, and Thai captions, these stickers are perfect for expressing your everyday experiences, emotions, and reactions in a fun and relatable way. Created by Kuricat, these stickers are an authentic and original product that will make your chats come alive with laughter and joy. So, get ready to liven up your chats with the "Lonely: Lazy Everyday" stickers and let these adorable characters add a touch of humor and playfulness to your everyday conversations!