Super cute and versatile for everyday use! LINE Shopping Live × Lin Bei Bear makes a dorky appearance! Practical stickers to accompany you in your chats and activities. Simply add LINE Shopping Live's official account as a friend to obtain this sticker set.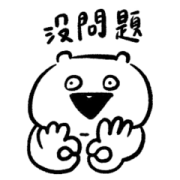 Title : LINE SHOPPING LIVE×Wooso
Price : Free
Type : Static
Expiry Date : Available until June 28, 2023.
Language : Mandarin
Link : line://shop/detail/28622
https://www.line-stickers.com
–
LINE SHOPPING LIVE×Wooso LINE Stickers
: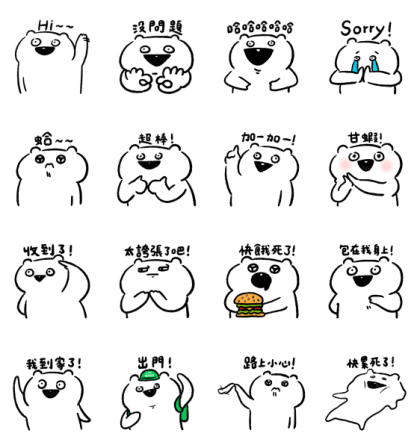 Are you a sticker addict on LINE and WhatsApp? Well, let me introduce you to the newest addition to the sticker family, the LINE SHOPPING LIVE×Wooso sticker! And the best part? It's free of charge!
Now, I know what you're thinking, "But I don't speak Mandarin, how am I supposed to use it?" Fear not my non-Mandarin speaking friend, the stickers are purely static, meaning they don't require any knowledge of the language to use them. Plus, who cares if you understand the language, they're just plain cute!
LINE SHOPPING LIVE brings you this exclusive sticker set in collaboration with Wooso, a creative genius known for their unique and captivating designs. Each sticker is carefully crafted to depict the excitement and joy of shopping, making them the perfect addition to your LINE and WhatsApp chats.
From trendy fashion items to cute shopping bags, this sticker set offers a wide range of expressive graphics that capture the essence of the shopping experience. Whether you're sharing your latest fashion finds, planning a shopping spree, or simply expressing your shopping addiction, these stickers have got you covered.
To get your hands on this stylish sticker set, simply follow the link line://shop/detail/28622 and download it to your LINE account. The stickers are available in Mandarin, allowing you to connect with friends, family, and fellow shopping enthusiasts who speak the language. Sprinkle some shopping magic into your conversations and watch as the stickers bring smiles to everyone's faces.
But remember, these stickers are only available until June 28, 2023. So, don't miss out on the opportunity to elevate your chats with these fabulous stickers. Show off your love for shopping, add a dash of style to your messages, and let the LINE SHOPPING LIVE×Wooso stickers become your go-to choice for expressing your shopping enthusiasm.
In conclusion, the LINE SHOPPING LIVE×Wooso sticker set is a must-have for all shopaholics and online shopping enthusiasts. Download the set now, adorn your chats with fashionable stickers, and let your love for shopping shine through. Get ready to shop in style and make your conversations more delightful than ever!