Super cute and healing "Free Stickers" of the Cute King are now available! Simply add the LINE TAXI official account as a friend and complete the registration process to obtain these stickers.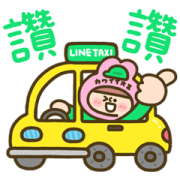 Title : LINE TAXI × WeiWeiBoy
Price : Free
Type : Static
Expiry Date : Available until May 31, 2023
Language : Mandarin
Link : line://shop/detail/28486
https://www.line-stickers.com
–
LINE TAXI × WeiWeiBoy LINE Stickers
: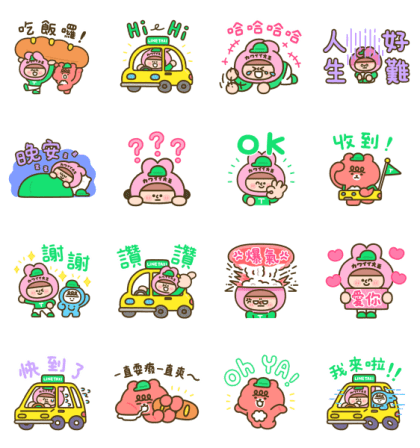 LINE TAXI, a popular ride-hailing service in Taiwan, has teamed up with WeiWeiBoy, a local illustrator, to create a fun and quirky set of LINE stickers. The collaboration aims to add a touch of humor and cuteness to the app, making your conversations with friends and family even more enjoyable.
The sticker set features WeiWeiBoy's signature style, which is characterized by simple lines and bright colors. The main character of the set is a cute, round, yellow creature with big eyes and a mischievous grin. He is often depicted riding in a LINE TAXI, holding a phone, or just having fun with his friends.
The set includes a variety of stickers, ranging from simple greetings to more specific expressions, such as "Thank you for the ride" and "I'm running late, please wait for me." These stickers are perfect for those who use LINE TAXI frequently, as they add a personal touch to your messages and make your conversations more fun and engaging.
One of the unique features of this sticker set is that it includes both traditional and simplified Chinese characters. This makes it accessible to a wider audience and allows people from different regions to enjoy the stickers regardless of their language preference.
Another great thing about this collaboration is that the sticker set is available for free, and there is no expiration date. This means that you can use the stickers as much as you want without worrying about having to pay for them or missing out on them after a certain period of time.
LINE TAXI × WeiWeiBoy sticker set is a fun and colorful addition to the LINE app. It's a great way to add some personality to your conversations and show your appreciation for the ride-hailing service. So, if you haven't already, be sure to download the sticker set and start using it in your messages today!