Limited Time Offer! Introducing the Free Sticker Set from LINE Travel and Paddington Bear! Add the official LINE Travel account as a friend to get this sticker set.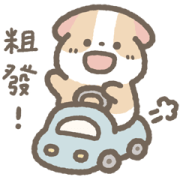 Title : LINE Travel × Guineapig Pudding
Price : Free
Type : Static
Expiry Date : Available until 8th June 2023.
Language : Mandarin
Link : line://shop/detail/28462
https://www.line-stickers.com
–
LINE Travel × Guineapig Pudding LINE Stickers
: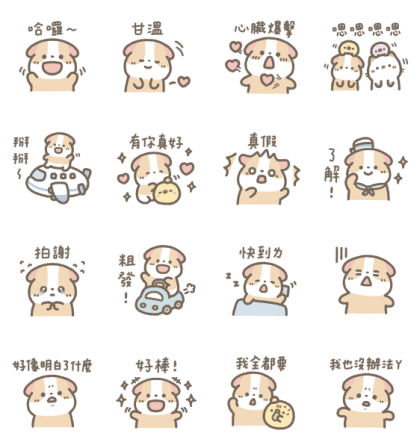 Are you ready to embark on a virtual journey around the world? LINE Travel has teamed up with Guineapig Pudding to bring you a delightful collection of stickers that will ignite your wanderlust and add a touch of whimsy to your chats. These captivating stickers, available for free download, are the perfect companions for globetrotters and travel enthusiasts alike.
The LINE Travel × Guineapig Pudding sticker pack offers a diverse range of static stickers, allowing you to express your wanderlust, share travel plans, or simply add a dash of adventure to your conversations. Whether you're dreaming of exploring exotic beaches, iconic landmarks, or bustling cities, these stickers will help you convey your love for travel in a fun and lighthearted way.
What makes these stickers truly special is their adorable design and attention to detail. Guineapig Pudding, a talented illustrator, has created charming characters and scenes that capture the essence of each travel destination. From the Eiffel Tower in Paris to the serene landscapes of Kyoto, each sticker is a miniature work of art that brings the spirit of travel to life.
Language enthusiasts and Mandarin speakers are in for a treat, as the LINE Travel × Guineapig Pudding sticker pack is available in Mandarin. Immerse yourself in the beauty of the Chinese language while exploring different cultures and destinations. These stickers not only add a touch of linguistic flair to your chats but also provide a fantastic opportunity to connect with friends who share a passion for Mandarin or have an interest in learning the language.
Don't miss out on this incredible sticker pack, as it will be available for download until June 8, 2023. So, make sure to grab your virtual suitcase and get ready to adorn your chats with these delightful travel-themed stickers. They are guaranteed to spark conversations, inspire wanderlust, and bring a smile to the faces of your friends and family.
To access the LINE Travel × Guineapig Pudding sticker pack, simply visit the following link. Once there, follow the easy instructions to download and install the stickers on your preferred messaging app. Whether you're an avid LINE user or prefer WhatsApp, these stickers are compatible with both platforms, ensuring that you can bring the spirit of travel to your conversations, no matter which app you choose.
The collaboration between LINE Travel and Guineapig Pudding brings together the joy of exploring new destinations and the creativity of illustration. It's a match made in sticker heaven! These stickers not only allow you to express your passion for travel but also celebrate the beauty of the world we live in and the adventures that await us.
LINE Travel × Guineapig Pudding sticker pack is a must-have for travel enthusiasts and anyone who loves to add a dash of adventure to their chats. With their charming illustrations and cultural references, these stickers will transport you to fascinating destinations and inspire your wanderlust. So, grab your virtual passport and start your journey by downloading the sticker pack today. Happy travels!