Send these stickers to Panda-Ichiro and get him talking! 16 new designs from the series that's been sent over 900 million times.

Panda-Ichiro is back with a new round of stickers! Send messages to his official account and he'll help you find a job! This plucky panda has starred in stickers sent over 1.8 billion times – talk about a pandemic! Friend Panda-Ichiro's official account to get this set for
FREE
.
Title : Panda-Ichiro
Price : Free
Type : Static
Expiry Date : Temporary
Language : Japanese
Link :
line://shop/detail/3021 Available till September 29, 2014.
line://shop/detail/5064 Available till September 21, 2015.
https://www.line-stickers.com – Panda-Ichiro LINE Stickers :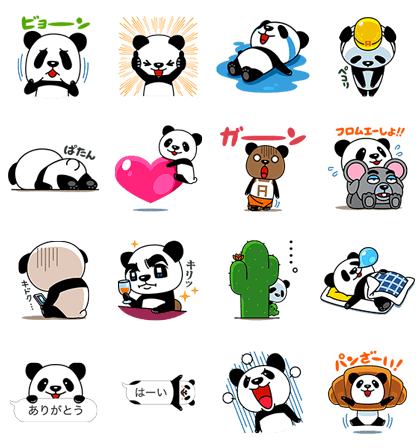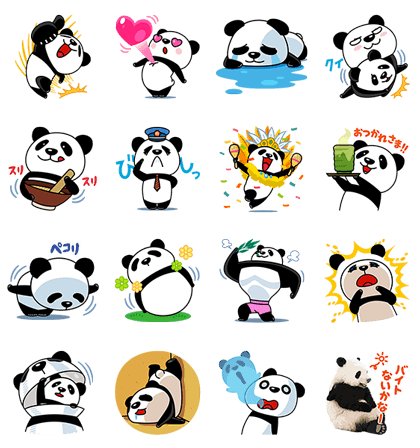 This sticker also know as: