Cute panda stickers brought to you by Rakuten Ichiba! Add Rakuten Ichiba's official account as a friend to download them for free!

The popular Rakuten Shopping Panda stickers are back to help you bargain hunt!
After over 500 million uses, Shopping Panda's third round of stickers is here!
Shopping Panda's back with his tiny pal! Friend Rakuten Ichiba to get the latest set in the series used over 1 billion times.
Shopping Panda is back with his little buddy in his 5th sticker set!
Shopping Panda is back with the most popular stickers from past sets!
Panda and his furry little pal are back and better than ever this summer. Their smash hit sticker set sent a total of 2.6 billion times is also back for a limited run!
The Shopping Panda is back with his pint-sized pal and they're more animated than ever! Their animations will bamboozle your friends! Brand new stickers join old favorites for a total of 16 stickers.
This panda who's starred in stickers sent over 4.9 billion times is ready for some pure shopping panda-monium! Now that's a deal this panda likes.
Brand-new Shopping Panda stickers are here just in time for the Christmas rush!
Expressive Panda stickers will make your daily communication more fun! Friend Rakuten's official account to get these remarkable stickers(used over 5.5billion times and counting) for free.
You can't hold the Shopping Panda back! Laughing or crying, it's never a dull moment with this panda! You'll find some stickers perfect for winter too! Sent over 73 billion times, this unstoppable series just keeps going!
A new year and a new set from the Shopping Panda! This playful panda's fun doesn't stop, whether they're thinking hard, taking to the sky, or enjoying a nice soak. Sent over 7.6 billion times and growing, this series just keeps going!
Shopping Panda comes back for more LINE fun, with stickers selected with the help of Shopping Panda fans everywhere! Sent over 7.7 billion times and climbing, this unstoppable series just keeps on going.
Shopping Panda's new animated stickers are here! Ideas selected by vote have also been included in this set. Find your favorite and send it to your friends!
Shopping Panda's new animated stickers are here—and he's got some new moves!
Shopping Panda is on the move once again with these animated stickers! These lively stickers are just the thing to brighten up the cold winter months ahead.
Start off 2019 with a little animated Shopping Panda fun! This panda's got all the right moves, so fill up your chats with these great stickers!
Leap into the spring season with Shopping Panda! As always, this expressive panda has plenty of fun stickers to go around. Looks like there's a new panda in the mix too!
Ring in the Reiwa era in style with this new Shopping Panda sticker set, including stickers voted in by Shopping Panda's legion of fans! They're perfect for any situation!
Shopping Panda is back with a new set of fun stickers! This panda has got your chats covered with stickers perfect for your day and the summer months ahead.
The adorable Shopping Panda returns with a new sticker set! Shopping Panda and Little Panda really know how to fill your chats with plenty of excitement.
Shopping Panda and his adorable little pal return with a set of animated stickers! Their unique expressions and moves will add a humorous touch to all of your chats. Friend Rakuten's official account to get the set for free.
Title : Shopping Panda
Price : Free
Language : Japanese
Link :
line://shop/detail/879 Available till 03/06/13
line://shop/detail/1219 Available till 28/10/2013
line://shop/detail/1353 Available till 23/12/2013
line://shop/detail/1702 Available till 24/3/2014
line://shop/detail/2321 Available till June 16, 2014
line://shop/detail/2597 Available till Sept. 21, 2014
line://shop/detail/2817 Available till September 8, 2014
line://shop/detail/3143 Available till November 3, 2014
line://shop/detail/5100 Available till September 28, 2015
line://shop/detail/5481 Available till December 14, 2015
line://shop/detail/5805 Available till February 15, 2016
line://shop/detail/7478 Available till December 26, 2016
line://shop/detail/7857 Available till February 27, 2017
line://shop/detail/8235 Available till April 24, 2017
line://shop/detail/11696 Available till August 27, 2018
line://shop/detail/12261 Available till October 22, 2018
line://shop/detail/12583 Available till December 24, 2018
line://shop/detail/13178 Available till February 18, 2019
line://shop/detail/13593 Available till April 22, 2019
line://shop/detail/14394 Available till June 24, 2019
line://shop/detail/14847 Available till August 26, 2019
line://shop/detail/15264 Available till October 21, 2019
line://shop/detail/16050 Available till December 26, 2019
https://www.line-stickers.com
–
Shopping Panda LINE Stickers
: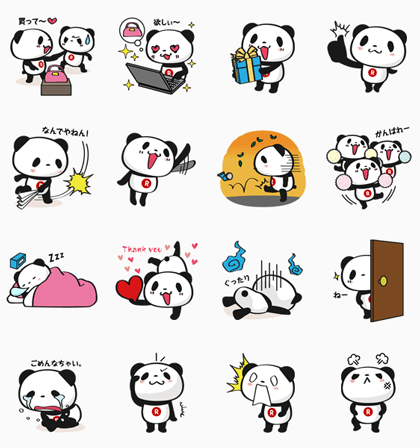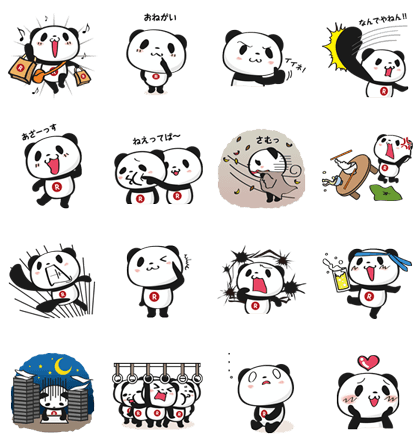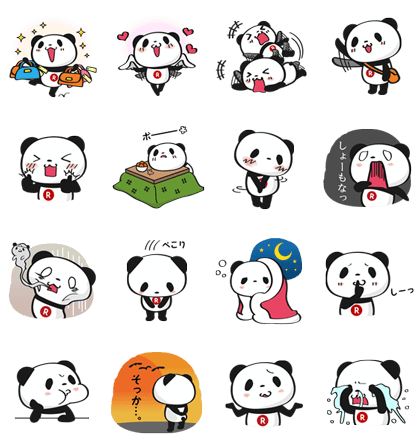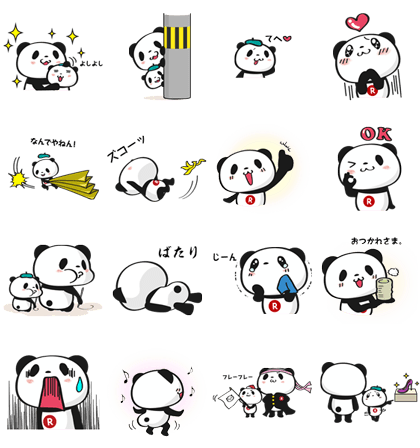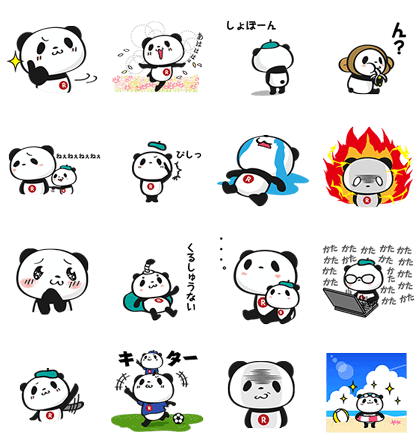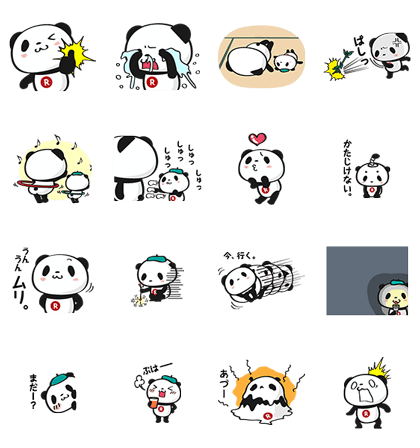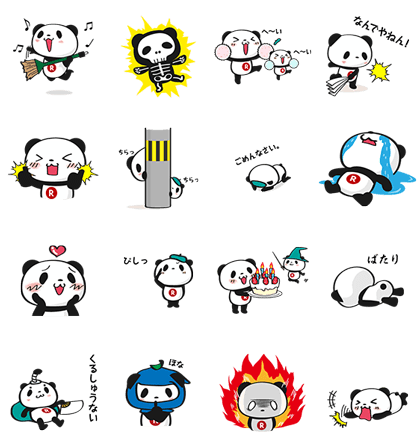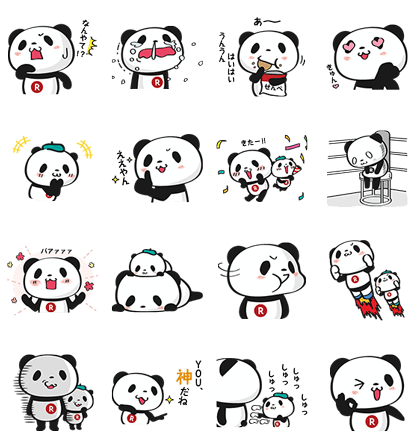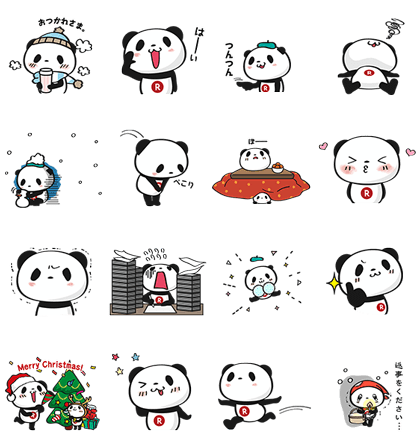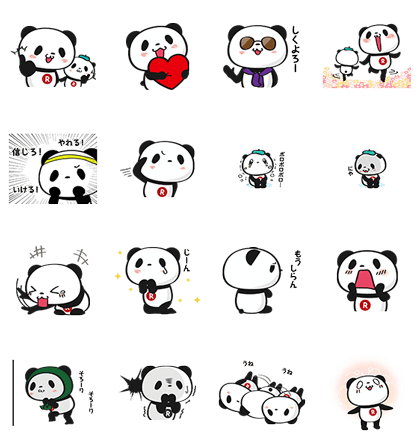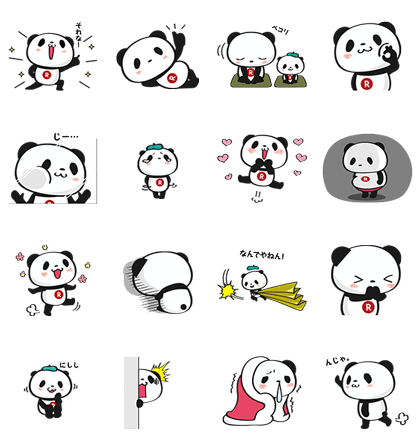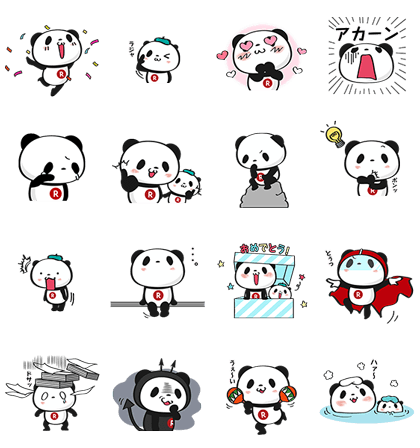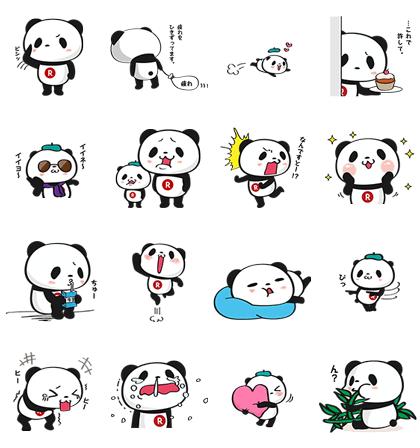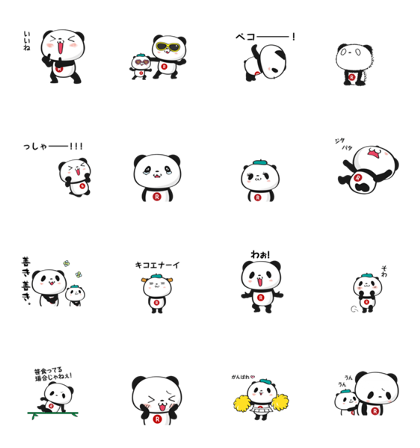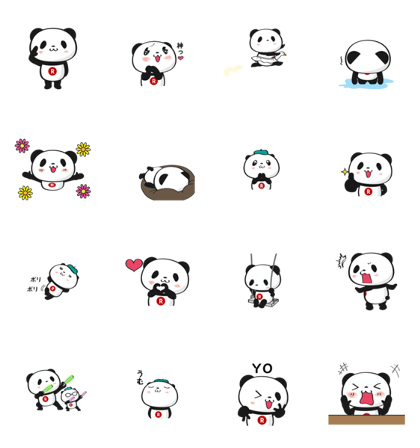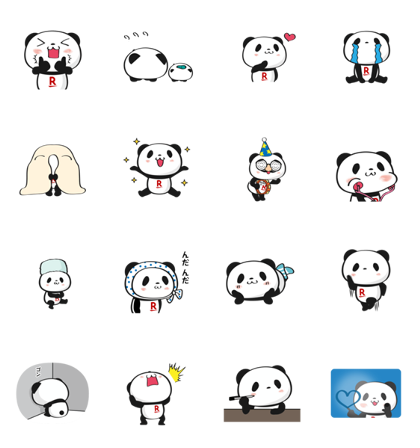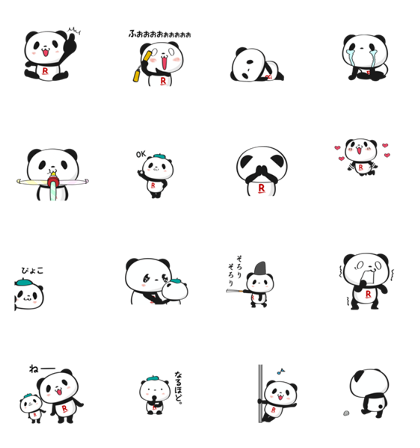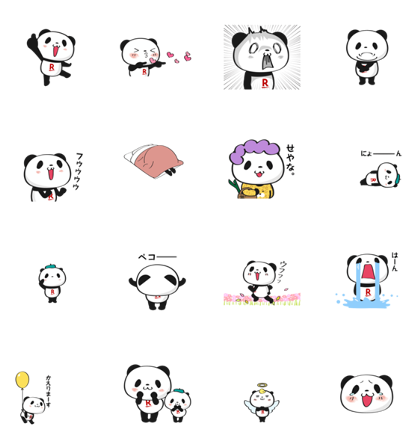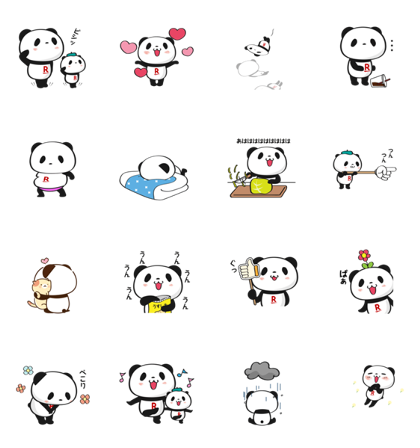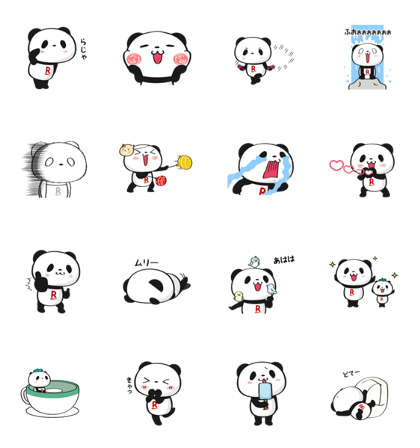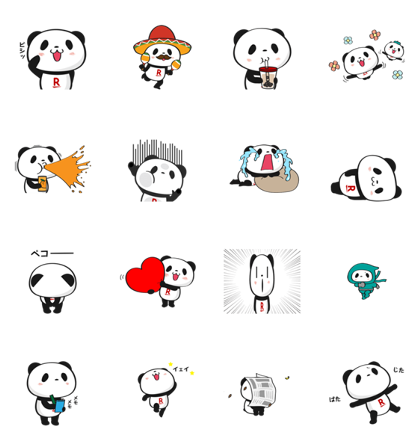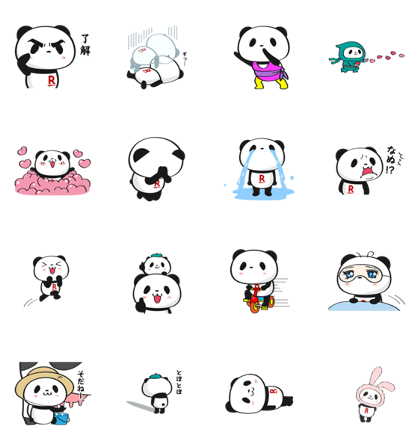 This sticker also know as:
rakuten (5)
line official rakuten ichiba shopping panda (1)