Je L'adore Niece brand exclusive sticker set makes its debut! Heartwarming greetings for healing daily moments, melting your heart in various adorable poses ♡ Simply add JS Je L'adore Niece's official account as a friend to obtain this sticker set.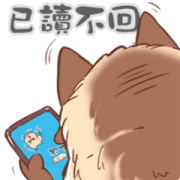 Title : Jealousness-Meow's daily life
Price : Free
Type : Static
Expiry Date : Available until June 29, 2023.
Language : Mandarin
Link : line://shop/detail/28701
Publisher : Jealousness
Copyright : Jealousness | chuanchieh
https://www.line-stickers.com
–
Jealousness-Meow's daily life LINE Stickers
: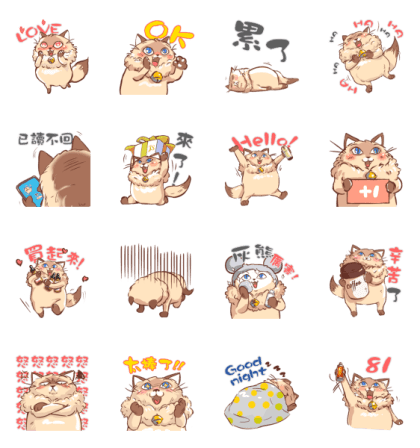 Get ready to dive into the charming world of Jealousness-Meow's daily life with this delightful and free sticker set. Brought to you by Jealousness, these static stickers offer a glimpse into the adorable adventures of Meow, a lovable character that will surely bring a smile to your face. Discover the joy, mischief, and cuteness of Meow's everyday experiences through these endearing stickers.
Jealousness is the creative force behind this sticker collection, capturing the essence of Meow's daily life with their distinctive and lovable art style. Each sticker portrays a different aspect of Meow's adventures, whether it's Meow enjoying a delicious meal, playing with toys, or simply expressing various emotions. These stickers provide a unique and expressive way to share your feelings and add a touch of whimsy to your conversations.
To add this delightful sticker set to your collection, simply visit the link line://shop/detail/28701 and download it to your LINE account. The stickers are available in Mandarin, allowing you to connect with friends, family, and fellow Meow enthusiasts who speak the language. Share these stickers in your personal chats, group conversations, and even in business discussions to brighten up your interactions.
Remember, this exclusive sticker set is available for a limited time until June 29, 2023. Don't miss the chance to bring Meow's adorable world into your conversations. Join in the fun, spread the cuteness, and let Jealousness-Meow's daily life stickers become a part of your daily chats.
Jealousness-Meow's Daily Life sticker set is a must-have for all cat lovers and fans of charming characters. Immerse yourself in Meow's delightful adventures, express your emotions in a playful way, and share the joy with those around you. Download the set now and let Meow accompany you in your daily conversations with its irresistible charm!